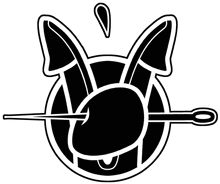 ModCon foi uma convenção anual (e PRIVADA) para pessoas modificadas.
A primeira convenção do mundo e única em grande escala para as pessoas ligadas com a modificação do corpo avançada, ModCon foi um evento anual apenas para convidados, patrocinado por Shannon Larratt / BME, e realizada em Toronto, Canadá. Geralmente acontecia no início do verão.
Os convidados se encontravam, se misturavam e tiveram a chance de ter procedimentos realizados por profissionais convidados e ter fotos profissionais tiradas. Além do evento em si, ModCon produziu um CD-ROM (para a convenção de 1999) e um belo livro[1] de fotos colorido e preto / branco, acompanhado por um VCD de uma hora.
As vagas eram limitadas e somente por convite.
Ligação Externa
Edit
Referências
Edit
↑

LARRAT, Shannon. Modcon. Estados Unidos: BME Books, 2002.
Ad blocker interference detected!
Wikia is a free-to-use site that makes money from advertising. We have a modified experience for viewers using ad blockers

Wikia is not accessible if you've made further modifications. Remove the custom ad blocker rule(s) and the page will load as expected.